LANDSCAPE PAINTING COURSE  1
June 24- 28  2023
Level: Intermediate and Advanced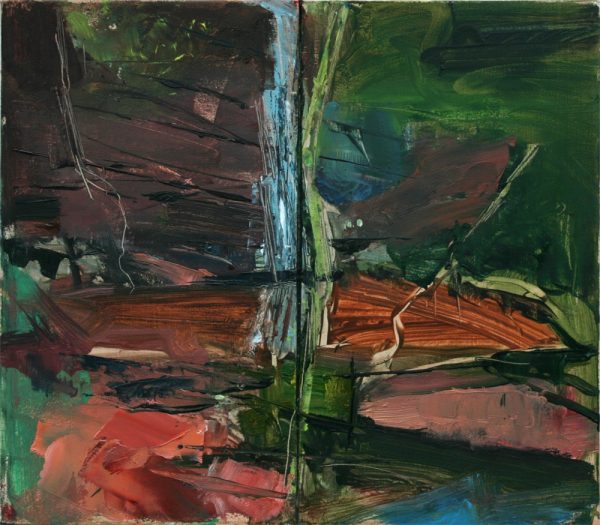 Niel  Bally. Nature Reserve
Landscape Painting Course No 1  runs for 5 days  from Saturday to Wednesday. The course is suitable for intermediate and advanced levels. You can attend  as many days as you wish but it is recommended you come for a minimum of 2 to 3 days to get the most benefit.  This is a great opportunity for families or partners wanting to take a short break. Those who want to immerse themselves in painting from the beautiful surroundings here can do so, while the rest of the family can choose from a wide  range of outdoor activities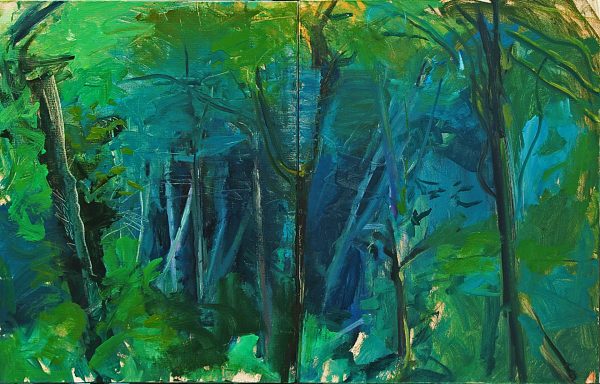 Niel Bally. Local Nature Reserve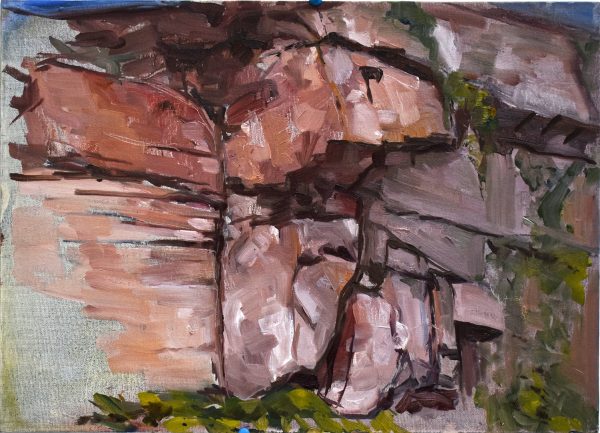 Judy Boyt.com  Local Quarry

Richard Cresswell
Caroline Pryce- Mason.  Quarry
Fay Kinsella. Stream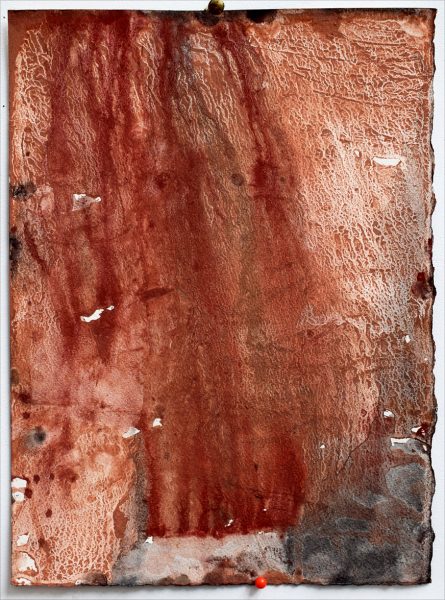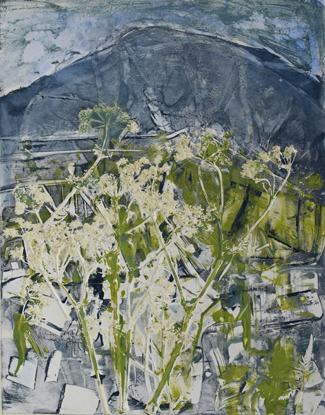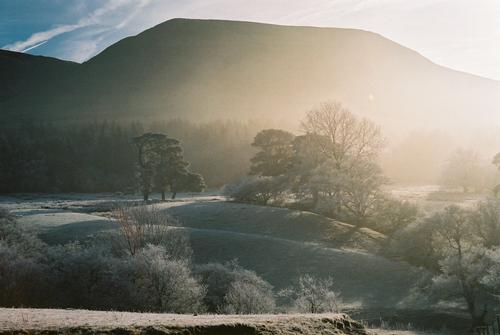 Black Mountains
We are located in the Brecon Beacons National Park.  The house and studio are situated above Talgarth in the foothills of the Black Mountains, which is six miles from Hay-on-Wye. The garden has a 25 mile  view over the Middle Wye Valley then further up the hill  is the 12th century church of Llanelieu. This leads you to the open moor  with magnificent views of the Brecon Beacons and Black Mountains. The open countryside is National Park which  is very accessible with  many public footpaths and roads that take you across  large expanses of common land.
Nature Reserves.  There is no shortage of subject matter for the landscape painting . Within half a mile there is a nature reserve called Pwll-y-Wrach. This is 40 acre woodland site with a series of waterfalls ,tributaries and an old disused quarry. In addtion to water as a theme,  5 miles away  is  Llangorse Lake , which is the largest natural lake in South Wales, and 3 miles in the other direction is the famous River Wye at Glasbury.
Ways of working.
The emphasis and direction will be on  "plein air" methods, which means landscape painting and drawing  outside in the landscape. These works or  studies, ( including notes  and photographs)  can be used to  make  an independent  work in the studio. Constable and Turner were great exponents  of this approach and many have followed  since. In addition to this  inclement weather  is another  good reason why artists have been driven back to the studio. Alternatively you could work  entirely on the spot come rain or sunshine!
Everyone will have  space to work  and pin up work in the studio.The teaching will  start at 10am end at 4pm, The studio will remain open for those who want to continue working to dusk. The late afternoon and evening light are some of the best times to experience  the landscape.
MATERIALS :
Equipment – what to bring
Please contact Niel for advice about materials before you think of making an expensive outlay because there are materials available here for general use.  We have a certain amount of drawing  materials and paint . There are oils , gouaches, canvases, boards and paper.The studio has portable and studio  easels and drawing boards too.  We will send you a list of what to bring. If you are coming by car bring your own sketching easel if you have one. The local art shop is on this link  http://www.oldforest.co.uk/art-supplies-hayonwye.asp
Tuition.  The mornings  will start with a short crit in the studio and during the day Niel will visit you on location. What tends to happen is that 2 or 3 people choose the same location. For those new to the Landscape the geologist   Professor James Goff will give a tour of the area on the Saturday morning to explain the landscape and its history. He will take you to some good painting locations.
FEES and LUNCH
We have decided to not increase the fees this year regardless of inflation projections of 10% – 15%. Instead we are going to make a few savings with lunches.
Lunch is a very movable feast and some like to stay out all day. Others welcome a break to come back to the house, find some shelter or shade and  relax and exchange with others. Rather than a full course lunch we will now supply a picnic  with salads and fruit. Seating arrangements will be informal using the dinning room and the various tables and chair in the garden and courtyard.
Refreshments. Coffee,teas and biscuits will still be freely available through out the day. If you bring a thermo flask you can stock up with hot or cold drinks to take into the landscape. If you would like to bring your own food then there is a fridge and microwave in the studio.
FEES :  The fee is £65 a day .                                                                     
Level: Intermediate and advanced 
Please visit our website gallery for more examples of work