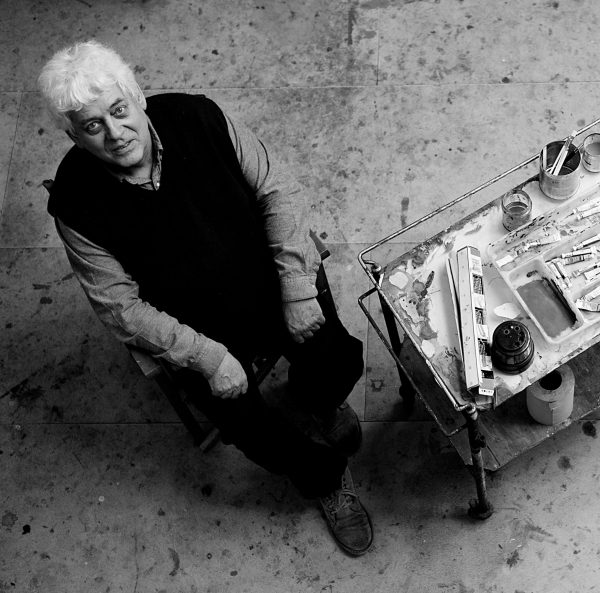 Niel Bally  moved back to Wales in 2000 having spent 25 years in London painting and teaching . He has exhibited widely and received a traditional training from the Ruskin School of Fine Art and Drawing in Oxford and the West Surrey College of Art and Design in Surrey. Here on this link  you will find a selection of Niel's paintings and drawings. 
Since the 1980s he has run his own courses, and taught in a number of art schools and adult education colleges, including Wimbledon School of Art, Canterbury, Putney, Rhodes University (RSA) and Camden Institute.
Underpinning Niel's teaching abilities is a significant knowledge of painting and drawing methods with a wide understanding of both modern and traditional approaches to representational and abstract art.
CV
1969-1974. Trained at Ruskin School of Fine Art and West Surrey College of Art and Design.
1975-1995. Part-time lecturer at Camden Institute, Putney, Wimbledon, Canterbury Schools of Art, City & Guilds and Rhodes University.
1986 Lived in Mexico
1992-1996 Lived in South Africa.
1998 Moved back to Wales. Built house and studio then set up Art Courses Wales in 2009
Solo Exhibitions
2014 Tinto House Gallery (Hay-on-Wye).2008 Salem Chapel. (Hay-on-Wye) 2003 Brecknock Museum. 1998 Coningsby Gallery (London), 1993 Canvas Gallery (London) 1991 Brian Sinfield Gallery (Burford). 1988 Chelsea Arts Club. 1987 Hurlingham Gallery (London)
Selected group and open shows
2023 Found Gallery,Brecon. 2016-18 The Chapel Bromyard. RWA Bristol 2012/2017. 2009 State of the Estate, Penpont.  2008 Royal Society of Portrait Painters.2000  National Eisteddfod. 1998 & 97 Hunting Prize Awards ( Regional prize winner x2 ). London 1995 Art First,London. 1992-95 Everard Read Gallery and Rhodes University RSA. 1990 England & Co. 1990 Cadogan Gallery London. 1988-90 Royal Watercolour Society. 1975-90 Royal Academy Summer Shows (x5). 1988-90 Galleria International de Arte, Portugal.