PORTRAIT PAINTING COURSE 1
April 9th – 11th  3 days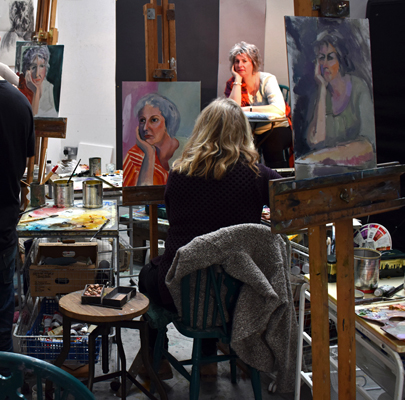 Portrait Painting Course 1
The three day course combines painting with drawing. the class will have a maximum of six people therefore tuition is on an individual basis Ideal for beginners as well as the more experienced. It is a real chance to concentrate on the nuts and bolts of  drawing and painting and how you construct and make a portrait.
For further examples of course work visit
Materials. We have large sheets of paper, drawing materials and various paints and canvases in stock. You can use oil and gouache paints for £6 a day. Otherwise bring materials of your choice. The studio is fully equipped with  6 studio easels, work stations and drawing board
Kitty Harri
Lunch and refreshments are included. Please let us know if you have any special requirements.
Booking& Fees.   Preference will be given to those booking for the full three days. There are a few places set aside for two days.
Caroline Pryce-Mason
Caroline Pryce-Mason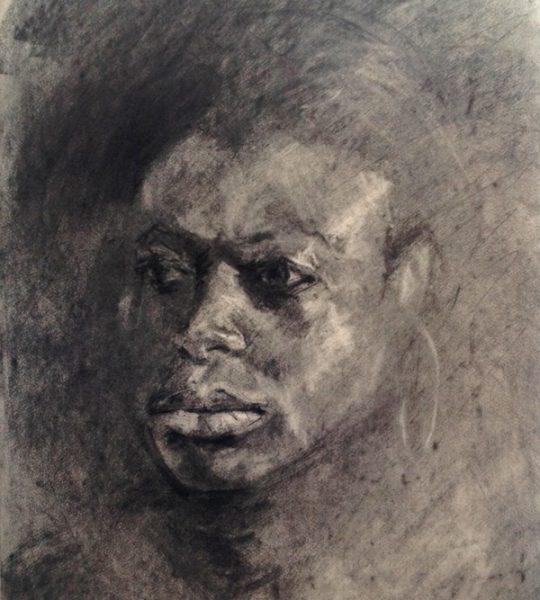 Accommodation
Local Art Materials http://www.oldforest.co.uk/art-supplies-hayonwye.asp