PORTRAIT PAINTING COURSE 1
March 11th  – 13th  – 3 days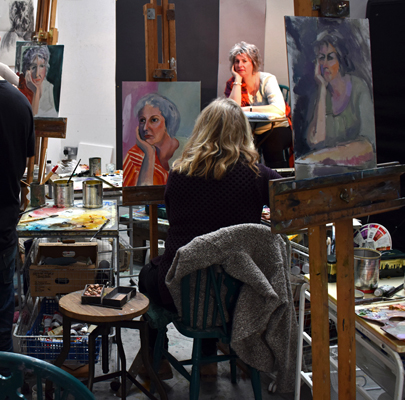 Portrait Painting Course 1
The three day course combines painting and drawing. The class will have a maximum of 8 people. There will two models. One shared between four people which means everyone is able  to study the subject from a distance of at least 6ft. The models will swap places so you won't end up painting/drawing from one person. Tuition is on an individual basis and the course is suitable for both beginners and the more advanced. The first day will concentrate on drawing with poses between 10 minutes and one hour. Day 2 will provide the opportunity to work for 5 hours from the subject and then on Day 3  a further five hours from the other sitter.
Materials. We have large sheets of paper, drawing materials and various paints and canvases in stock. You can use oil and gouache paints for £6 a day. Otherwise bring materials of your choice. The studio is fully equipped with  8 studio easels, work stations and drawing boards and clips
Kitty Harri.
Booking& Fees.   Preference will be given to those booking for the full three days. There are a few places set aside for two days.
Level. All levels but a maximum of 3 beginners.
Caroline Pryce-Mason (pastel)
Caroline Pryce-Mason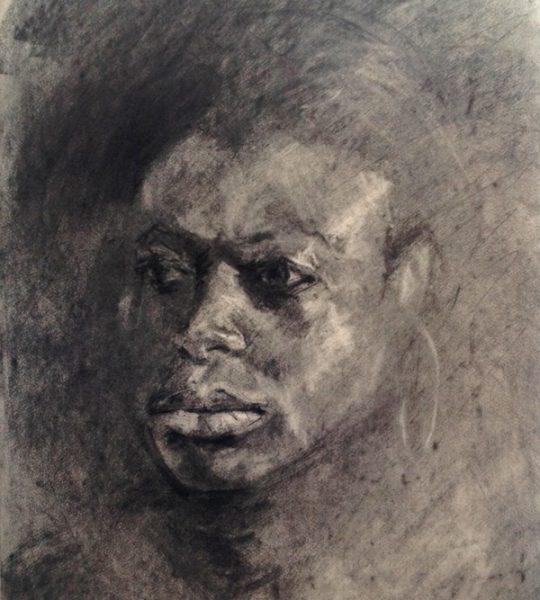 FEES and LUNCH
We have decided not to increase the fees this year regardless of inflation projections of 10% – 15%. Instead we are going to make savings.
For the past few years we have outsourced our main courses to a caterer  and then Sue has prepared vegetables. salads, fruit and bread etc. Outsourcing comes at a considerable cost. We do not want to cancel lunch, as it provides a very welcomed break and is a sociable and relaxing time ,which takes place within home comforts  away from the working studio.
We will now provide very wholesome vegetarian soups  which will be different on all days. Then bread or baked potatoes plus salad and fruit. If you would like to add  cheese or your own savoury dishes to this, then please bring them along.We can them warm them up for you in the oven or microwave.  The table will be laid out pleasantly as usual
Refreshments. Coffee ,teas and biscuits will still be freely available through out the day.
Accommodation
Local Art Materials http://www.oldforest.co.uk/art-supplies-hayonwye.asp