PORTRAIT PAINTING COURSE 2
OCTOBER 15,16,17. Saturday to Monday
( https://artcourseswales.com/covid-19/)
Portrait Painting Course 2
The three day course combines painting with drawing. the class will have a maximum of six people therefore tuition is on an individual basis Ideal for beginners as well as the more experienced. It is a real chance to concentrate on the nuts and bolts of  drawing and painting and how you construct and make a portrait.
For examples of course work  scroll down and follow this link  https://artcourseswales.com/gallery/portrait-2/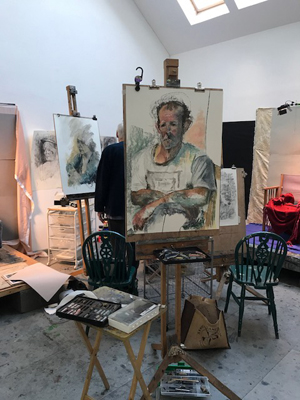 Materials. We have large sheets of paper, drawing materials and various paints and canvases in stock. You can use oil and gouache paints for £6 a day. Otherwise bring materials of your choice. The studio is fully equipped with  6 studio easels, work stations and drawing boards.Class sizes for the moment are restricted to six from 8 due to Covid so social distancing can be properly accomodated.
Kitty Harri
Lunch and refreshments are included. Please let us know if you have any special requirements.
Booking& Fees.   Preference will be given to those booking for the full three days. There are a few places set aside for two days.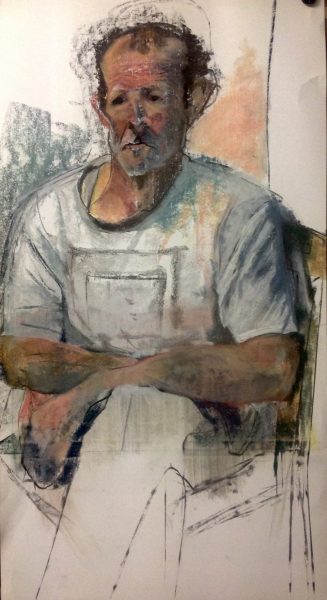 Caroline Pryce Mason
Caroline Pryce Mason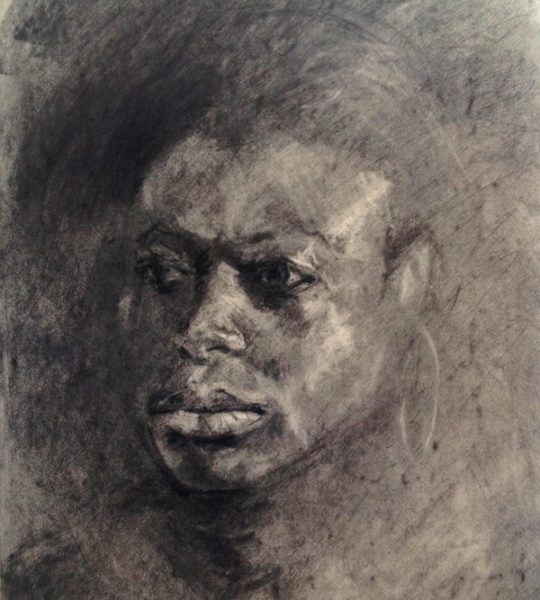 Local Art Materials http://www.oldforest.co.uk/art-supplies-hayonwye.asp