PORTRAIT PAINTING COURSE 2
November 18th-20th. (Sat-Mon)
Portrait Painting Course 2
The three day course combines painting and drawing. The class will have a maximum of 8 people. There will two models. One shared between four people which means everyone is able  to study the subject from a distance of at least 6ft. The models will swap places so you won't end up painting/drawing from one person. Tuition is on an individual basis and the course is suitable for both beginners and the more advanced. The first day will concentrate on drawing with poses between 10 minutes and one hour. Day 2 will provide the opportunity to work for 5 hours from the subject and then on Day 3  a further five hours from the other sitter.
For examples of course work  scroll down and follow this link  https://artcourseswales.com/gallery/portrait-2/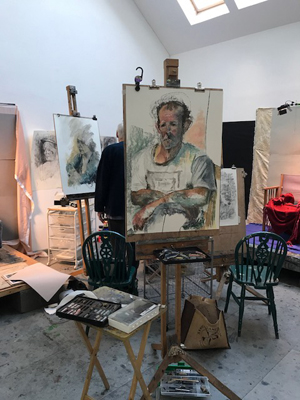 Materials. We have large sheets of paper, drawing materials and various paints and canvases in stock. You can use oil and gouache paints for £6 a day. Otherwise bring materials of your choice. The studio is fully equipped with  6 studio easels, work stations and drawing boards.Class sizes for the moment are restricted to six from 8 due to Covid so social distancing can be properly accomodated.
Kitty Harri
Lunch and refreshments are included. Please let us know if you have any special requirements.
Booking& Fees.   Preference will be given to those booking for the full three days. There are a few places set aside for two days.
LEVELS . Suitable for intermediate and advanced. A maximum of 3 places reserved for beginners.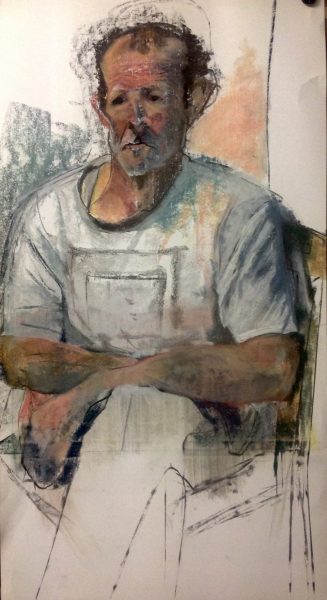 Caroline Pryce Mason
Caroline Pryce Mason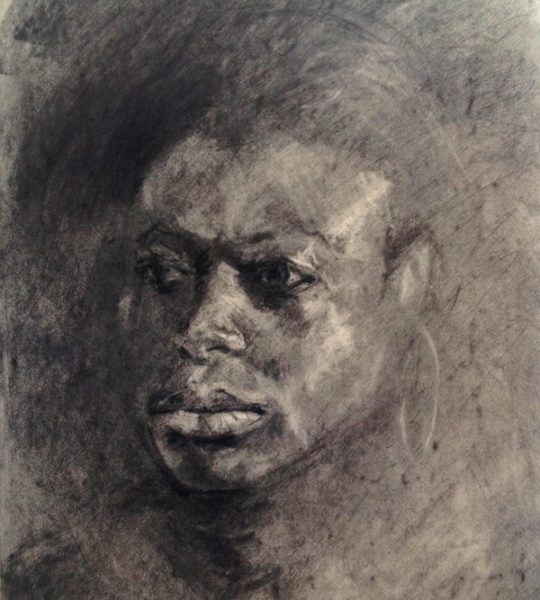 Local Art Materials http://www.oldforest.co.uk/art-supplies-hayonwye.asp