Landscape: Art Courses Wales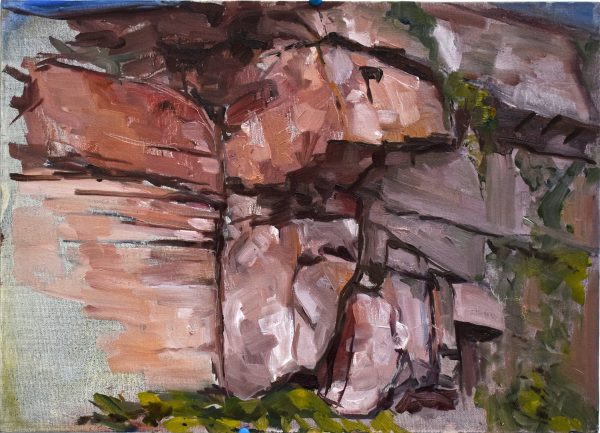 Painting by JudyBoyt. Pwll-y-Wrach Nature Reserve. A mile from the studio.
This has been one of the best landscape years since we began in 2011. The weather was fantastic. The first week was a heatwave and most found water to not only paint but swim too. The options were the River Wye and nature reserve Pwll-y-Wrach. The nature reserve not only has running water in the form of waterfalls and a river, but it also has a quarry of  Old Devonian Redstone. Somehow the two weeks were like those endless summers of sunshine we used to remember from childhood. It was also a very creative time as you can see from the excellent and adventurous work produced.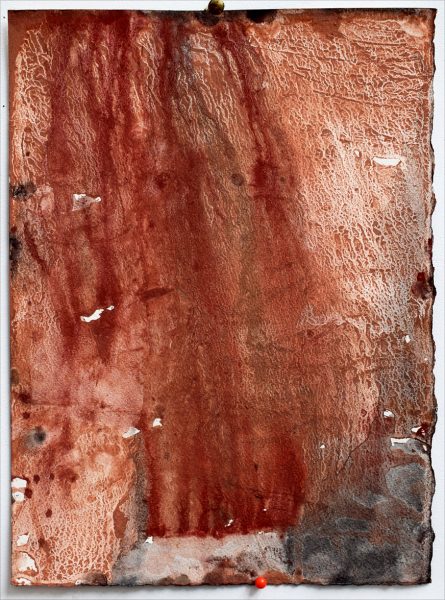 Beverley Thornley. Pwll-y-Wrach. Devonian Old Red Sandstone
LINKS
I am unable to attribute all the work as I am not sure how to !  If you would like to know who made what work then please ask and enquire. Otherwise below you can  explore the websites of some of those  who joined us in early and mid September . You may recognise their work.
Judy Boyt:    <https://judyboyt.com>  ( quarry paintings 19 & 20)
Andy Thornley: < http://www.andythornleyartist.com>( Drover lanes . 30 &31 )
Seren Bell: < https://serenbell.co.uk> ( images 2 & 3 )
Beverley Thornley:<http://www.beverleythornley.com> ( images from red   bedrock  7,8,9,11)
Jacqui Porter:  <https://jacquiporterart.co.uk> (  images 27 and 28. collages )
Karin Mear: <https://karinmear.com> ( image of walled garden  47 ) Quarry 17 & 18
Anna Polya  <https://www.artistsandillustrators.co.uk/annapolyagmailcom> ( images5,26,36,)
Landscape Art Courses Wales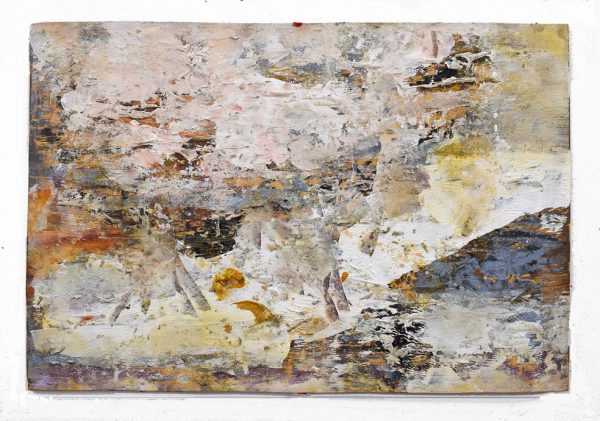 David Hunns. Black Mountains  Acrylic on board